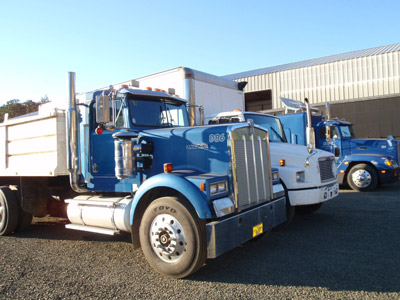 I-5 Auctions makes it easy to participate as a buyer at our auctions by providing a quick and easy registration process, well laid out cataloged auctions, with multiple payment options.
Registering for an Auction:
Registration typically opens the Friday prior to an auction, with registration available Friday, Saturday (Preview Day) and Auction Day (Sunday).
A current Driver's License is required – we will scan your driver's license and ask for your current address and telephone number. Once you are entered into our computer system we will issue you a one-time Buyers Number that you will show the auctioneer each time you bid on an item.
Registered bidders are provided with a complete catalog of items in lot order, enabling you to plan your day.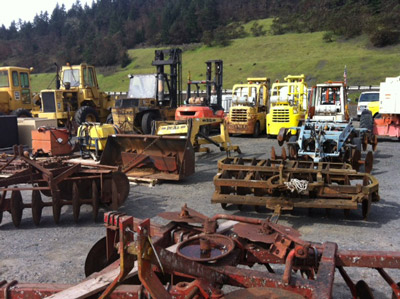 Payment Options:
Payment is required the DAY OF AUCTION. We are able to hold a personal check (and your items) if you need to return the next business day with cash or a cashier's check from your bank.
Cash, credit cards, cashier's check, or your pre-approved company or personal check. Additional 3% fee will be added to all Credit / Debit card payments.
No purchases may be removed until paid for in full.
Purchasers paying with personal or business checks may not take delivery of sale items in excess of $2,000 without a letter of guarantee from their bank or until their check is honored by their financial institution. Letters of guarantee must be appropriately dated and addressed to "I-5 Auctions" and state, "This letter of guarantee is not revocable and Bank will guarantee payment on purchasers check even in the event purchaser places or attempts to place a stop payment order on his or her check."
All purchasers must read and acknowledge the terms of sale provided at the auction. All items are sold "as is, where is" with no express or implied warranties. I-5 Auctions shall not be held responsible for advertising inaccuracies. A 10% buyer's premium will be applied to all purchases.